Cold Rolled Flat Wire
We produce from wire rod by cold rolling method.
The most important feature of this production is that it is produced as seamless (weldless) high tonnage coils.
Compared with slitted steel ​​coils, it increases our customers' production efficiency.
The following details come to the fore in our flat wire production.
- High quality raw material
- Roll coil production up to 2000 kg without welding
- Special edge forms and production dimensions according to customer demand
- Mechanical test values ​​as demanded from our customers
- Production according to EN10139 standards 
Production Flow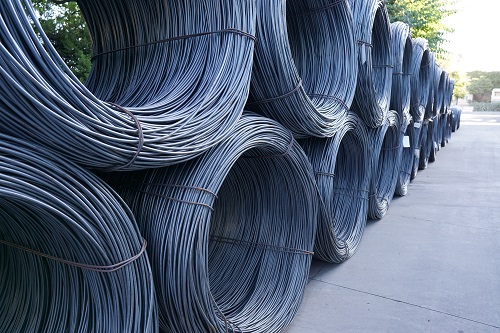 High-quality; low, medium or high carbon wire rods are used as the main material.
Upon request, special quality wire rods can also be used.
Production - Cold Rolling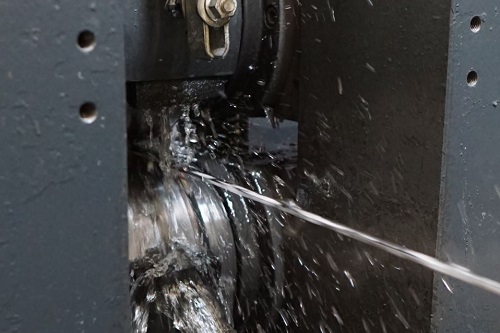 Production is made with our multiple cold rolling heads that integrated with automation systems.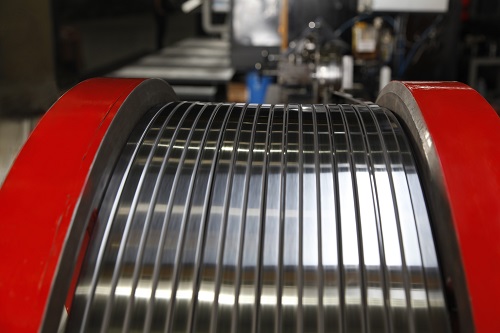 Cold rolled flat wire products are made brighter with our cleaning systems.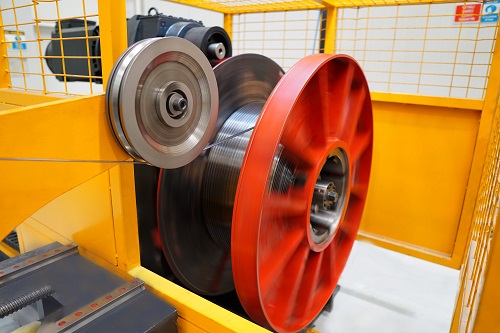 With our special oscilating technology, continuous (multiple) windings are made without welding.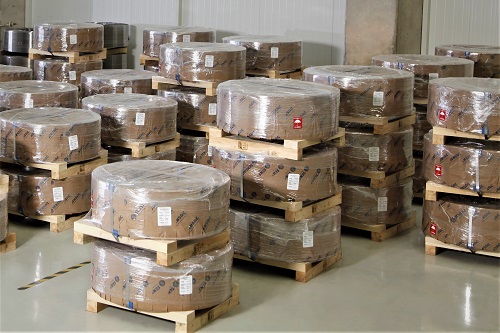 The products packaged and made ready for shipment due to the demands of our customers.
Product Types
As standard, we produce the following edge forms to our customers.
As requested, special edge form demands are also evaluated.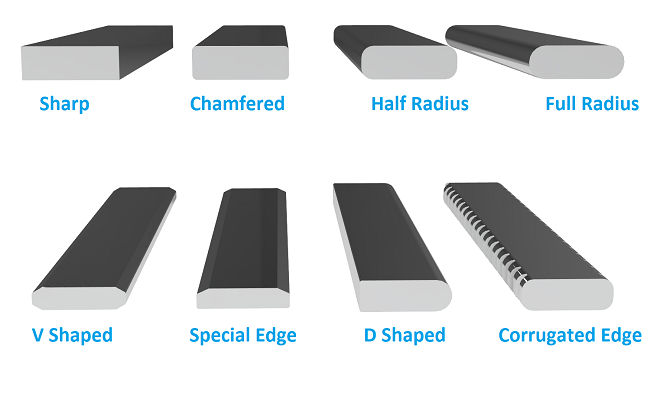 Production Dimensions
Oscilated coils or Cut to lenght production can be made.
Thickness tolerances +/-0,03mm
Width tolerances +/-0,05mm
More precise tolerances can be produced on demand.
Size range of our cold rolled flat wire is below.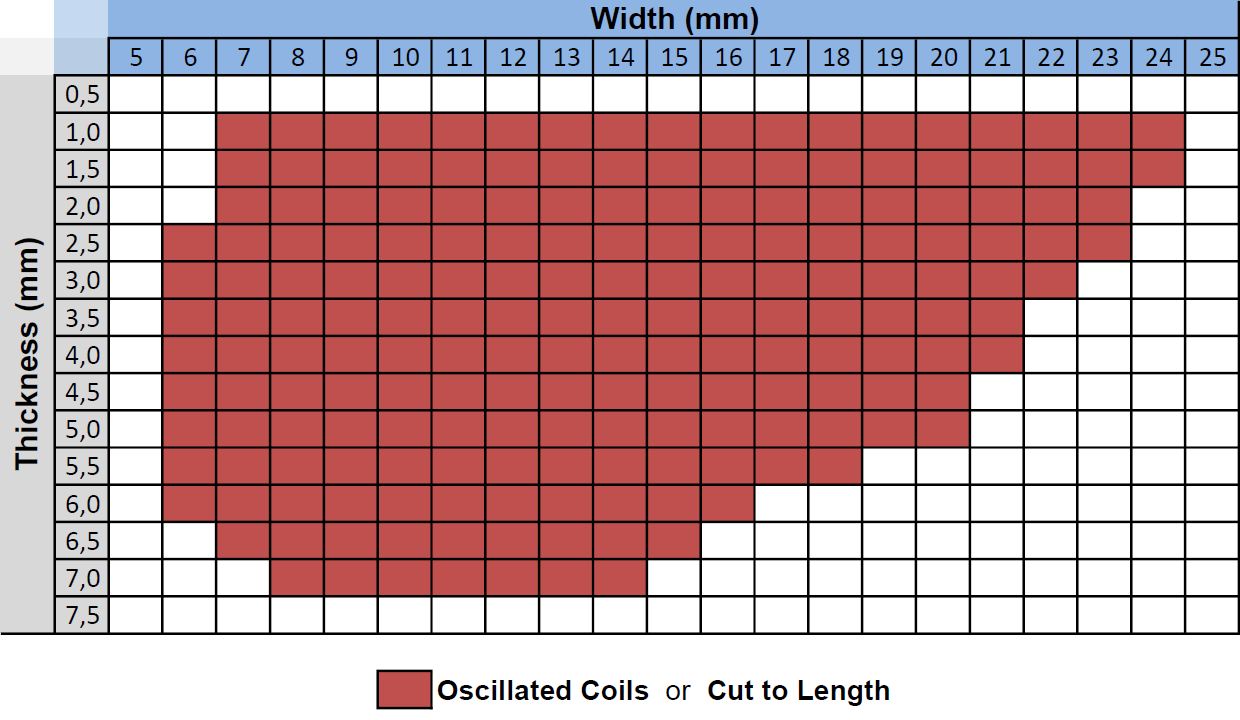 Coil dimensions and weights can be arranged with the following values.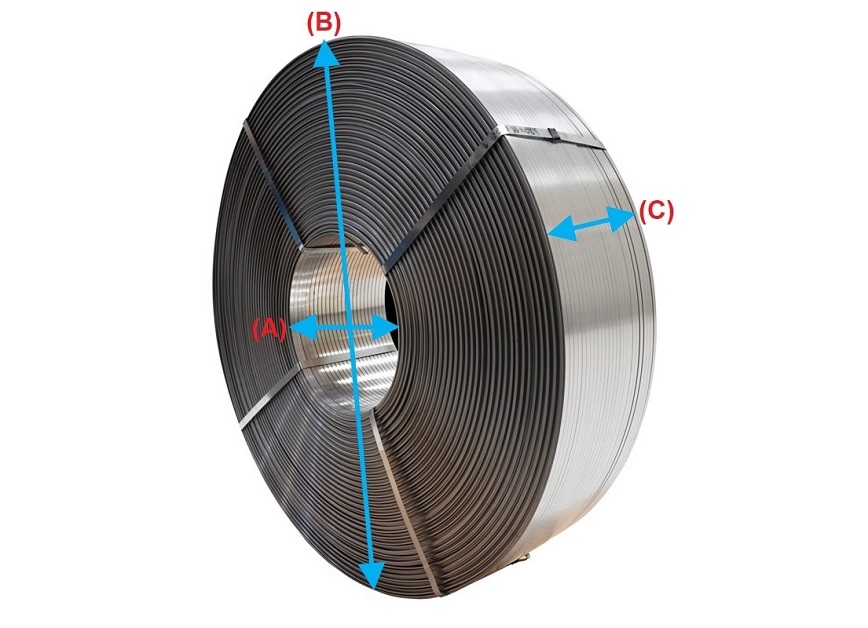 Inner diameter 
(A)
400 / 450 / 500 mm
Outside diameter
(B)
750 mm - 1250 mm
Width
(C)
200 mm - 450 mm
Weight
750 kg - 2000 kg
Quality / Grade
According to tensile strengths, production can be made in 3 different quality.
         A Quality 390 - 590 N/mm²
         B Quality 590 - 690 N/mm²
         C Quality 690 - 790 N/mm²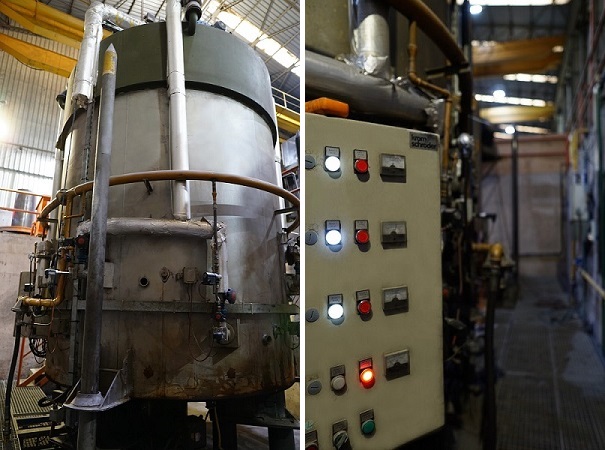 "A quality" materials are applied hardness removal in our bell type annealing furnace. Certificates indicating chemical and physical values ​​are issued for each material after production.
Usage Area
Our products produced using latest technology, is preferred by manufacturers in Turkey and European markets. Some of the main sectors our products used such as window mechanisms, white goods, automotive, furniture, grill manutacters.